About Our Billerica Dental Office
At Billerica Family Dental, our team provides an oral healthcare experience that goes far beyond just "good enough" for adults and children in this wonderful community! Continuing to care for the Billerica community in a similar manner as previous dentist Dr. Paul R. Cedrone, Drs. Niraja and Jimish Patel are a husband and wife team who love helping patients enjoying healthier, more confident smiles. They offer a comprehensive variety of services in a welcoming and family-friendly atmosphere so that any trips to outside dental offices can be kept to a minimum, saving you valuable time and money. More than anything, our entire team strives to form relationships that are built on trust, compassion, and personalized care. We want to be your dentist for life – it's as simple as that.
We're currently welcoming new patients, so please contact us in Billerica, MA to schedule a first appointment or if you have any questions you'd like to ask us directly. Interested in learning more about the dental office? Just keep reading:
Convenient Location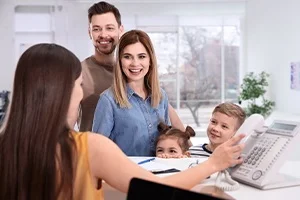 Our dental office is located near the heart of Billerica on Boston Road, just minutes from Billerica Town Center, Billerica Memorial High School, Parker Elementary School, and the Billerica Public Library. We know how valuable your time is, especially when you have a busy family with lots and lots of important priorities. This central location will save you tedious traveling and help you keep the bulk of your attention where it matters most – on your loved ones. Plus, there is plenty of parking available!
All Ages Welcome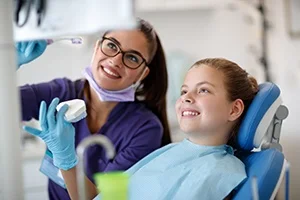 Our team loves seeing whole families – in fact, that commitment is right in our dental office name! From young children who still have many of their baby teeth to proud grandparents who may be ready for reliable tooth replacement options, our doctors are proud to care for smiles at every stage of life. Plus, as proud parents themselves, they'll be sure to treat your littlest family members with plenty of warmth and patience.
Same Day Dental Emergencies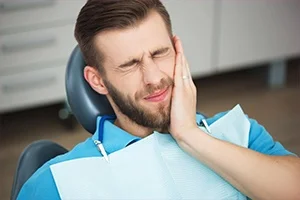 When serious toothaches or sudden dental injuries strike, the circumstances can certainly strike fear into a person's heart. At Billerica Family Dental, we want to put your mind at ease by offering fast, high-quality relief when you need it most. We schedule emergency appointments as soon as possible after receiving your call – in most cases, Dr. Jimish or Dr. Niraja will be able to see you on the very same day!
Learn About Emergency Dentistry
Headphones & Aromatherapy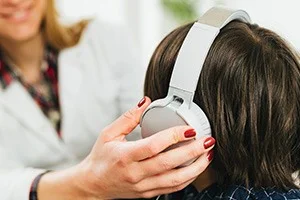 Helping make your dental visit as comfortable as possible is our priority! That is why our Billerica dental office proudly offers patients several comfort amenities, including Bluetooth headphones, aromatherapy and chap stick. It is important to us that your visits are productive, efficient and relaxing! If there is anything else we can do to ensure you are comfortable, do not hesitate to ask.
Practice Philosophy
We feel fortunate to have you as part of our dental family.
We assure you that we will do our best to provide you with quality care in a timely manner.
We will treat each of our patients like our own family members and go above and beyond to achieve your best oral health.
We believe that prevention is best to help minimize major dental treatments. We place strong emphasis on good oral health habits as early as childhood. We believe that oral health contributes to the overall well-being of our patients.
We aim to make you happier at the end of each visit.
We strive to be as conservative as possible. We will always present all possible treatment options to you.
We thank you so much for putting your trust in our abilities to make a difference in the lives of you and your loved ones!