Checkups & Cleanings – Billerica, MA
Where Preventive Care Begins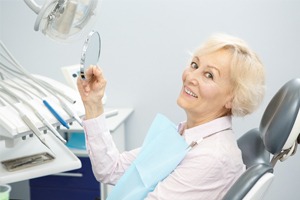 A regular dental checkup and cleaning is where preventive care begins. Is it important that you maintain good oral hygiene habits at home? Absolutely! But by scheduling an appointment with our talented team at Billerica Family Dental, you can ensure your mouth remains decay and disease-free. We'll provide complete transparency when it comes to your dental needs and offer treatment solutions for you to consider. If you're ready to let Billerica Family Dental take care of your oral health, contact us to schedule an appointment today!
Why Choose Billerica Family Dental for Checkups and Cleanings?
All Ages Welcome
Dedication to Comfortable and Quality Care
Transparency Regarding Your Dental Needs
What Happens During a Typical Dental Checkup?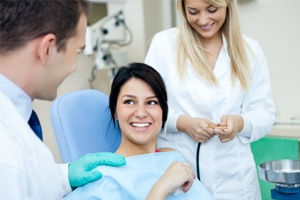 If it's been several years since your last dental appointment, you can expect your first visit to take longer than the normal appointment. Why? Because we'll need to recapture information and images to help us better understand the current status of your oral health. A normal dental checkup includes one of our highly trained dentists coming in to review your oral cavity and facial structure. Using a visual exam and X-rays, we will check for any signs of tooth decay, gum disease, or oral cancer.
You might not even realize an oral cancer screening is being conducted, but you can expect that at least once a year, your exam will include our dentists checking your mouth, throat, and areas of your head and neck for symptoms associated with this disease. If detected early, there is a much higher chance of treating and curing it. Should any areas raise concern, our team will walk you through the steps to have a biopsy.
What Happens During a Typical Dental Cleaning?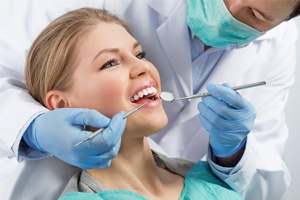 Once our dentists have thoroughly checked you for decay, disease, oral cancer, we will turn you over to the dental hygienist who will clean your teeth. Using special tools and equipment, they will remove any plaque and tartar build up around the gum line to keep gum disease from developing. They might also even measure your gum pockets to make sure they are within a comfortable range.
After cleaning your gums, your hygienist will begin to floss and polish your teeth to a beautiful shine. You can expect at the end of your regular oral hygiene checkup and cleaning to receive tips and techniques from our team on how you can take better care of your teeth and gums at home.
Why Are Checkups and Cleanings So Important?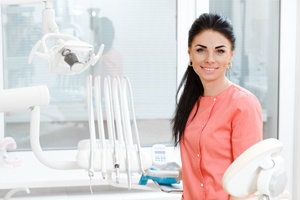 We firmly believe in providing patients with as much valuable information as possible regarding oral care. From brushing and flossing tips to suggested treatments, at no point should anyone feel uninformed or unsure about how to take care of their teeth and gums. This is why regular dental checkups and cleanings are so important. Not only does it give our team a chance to better inform you, but it also enables us to check for problems before they do one of two things: start or worsen.
Unless you are a periodontal patient and are struggling with gum disease, in which you'll need to see us more often, the recommended timeframe for regular checkups is every six months. To ensure you keep those appointments, go ahead and schedule your next visit before leaving our office!