Trusted Billerica, MA Dentist
Get to Know
Dr. Jimish Patel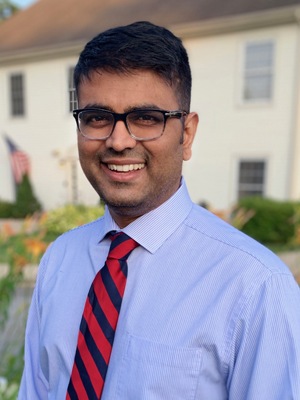 Dr. Jimish Patel graduated as a High Honors student from Boston University, completing his DMD in 2012. Due to his excellent academic achievement, he was selected for an AEGD (Advanced Education in General Dentistry) residency worth 300 hours of continuing education at BU, where he was exposed to many advanced restorative dental procedures and became proficient in dental implant restorations, crowns, bridges, porcelain veneers, CEREC, and dentures. He has also completed dental school in India, where he achieved his BDS degree. He was an assistant professor in the Department of Oral Surgery, making him proficient in minor oral surgical procedures. He also keeps himself updated with all advancements in the dental field by taking multiple continuing education courses a year. He is currently on track to achieve his Fellowship in the Academy of General Dentistry.
Due to his extensive experience in general dentistry, Dr. Patel became an Associate Dentist at the Community Health Center in Rhode Island. He owns a dental office in Methuen, MA and proudly serving patients from all over the Merrimack Valley area. He is an active member of the American Dental Association, the Academy of General Dentistry, and the Massachusetts Dental Society. Due to his pleasant demeanor, he has great relationships with not only his patients but his staff members as well!
Dr. Patel is married to his wife Dr. Niraja Patel and is the proud father of a toddler daughter. Along with his wife, he wants to go above and beyond to provide quality dental care to patients and form lifelong relationships with the community at large. When not practicing dentistry, his favorite hobbies include swimming, reading, and enjoying outdoor activities with his family.
Regarding dentistry, Dr. Patel has the following to say: "Providing dental care in a trusting, family-based environment is extremely crucial, as anxiety is one of the biggest enemies of a person's access to dental care. I believe in preventive dentistry and comprehensive treatment planning. I believe in making myself a very proficient clinician and earning my patients' trust."