Teeth Whitening – Billerica, MA
Brighter, More Beautiful Smiles in Less Time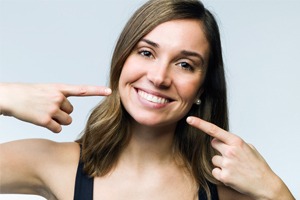 If you're tired of wasting money on over-the-counter whitening kits, it's time to look for an alternative solution. Fortunately, at Billerica Family Dental, we are proud to offer our patients two solutions that will produce dramatic results – in-office teeth whitening or at-home whitening kits! Depending on your individual needs and preferences, you can have a brighter, more beautiful smile in as little as an hour! Using a high-grade solution and professional touch, you can say goodbye to all those drug store lookalikes and say hello to a show-stopping smile. Call us to schedule your consultation today!
Types of Tooth Stains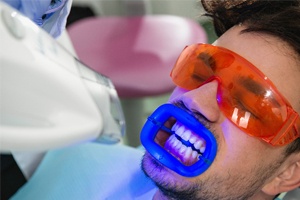 When it comes to stains and discoloration, they can appear on the interior or exterior of your teeth. If you're wondering what causes your pearly whites to take on a yellow or gray tinge, there are many reasons, including:
Dark-colored beverages and foods (i.e. coffee, tea, soda, red wine, colorful fruits and vegetables)
Certain medications
Injury or trauma
Age
Excessive fluoride usage as a child
Exterior stains can be easily removed with the help of whitening toothpaste and thorough brushing; however, those stubborn, interior stains often require a professional's touch. This is where in-office or customized at-home kits can do the trick.
Difference Between In-Office and At-Home Teeth Whitening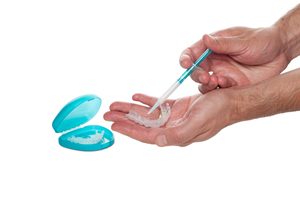 Before you make a decision about which type of whitening you want to pursue, it will be necessary for our cosmetic dentist to examine your smile. After carefully reviewing your oral health and teeth whitening goals, Dr. Niraja will suggest which treatment will help you achieve your desired results – in-office or an at-home kit.
Should you seek in-office whitening, you can expect to see a dramatic change in the brightness of your smile in about an hour. Using a professional-grade potassium nitrate and fluoride combination, we will apply it to the tooth's surface and use a low-UV light to blast away stains. If you're concerned about your lips and gums during this process, not to worry! They will be shielded from the whitening substance and light.
If it's recommended that you try our at-home whitening kit, not only will you have the ability to whiten on your own time, but you'll see a beautiful new and improved smile in just two weeks! Using customized trays that fit comfortably in your mouth, you'll dispense a small portion of professional-grade whitening gel and place them in your mouth. Depending on the recommendation from Dr. Niraja, you may only need to wear them at little as 15 minutes each day.
How Long Will My Results Last?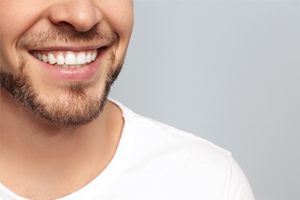 The results you achieve from teeth whitening can last several months, but it is important that you understand touch-ups and future appointments are necessary if you want to maintain a longer-lasting, brighter, and whiter smile.
Teeth whitening, as much as we would like for it to, doesn't last forever, but you can rest assured that the money and time you invest in professional whitening will take you much further than any of the products found on store shelves.